Complete Point-of-Sale Solutions
Support
Intergalactech offers support for many Point of Sales systems, and peripherals. On this page you will find information for basic printer troubleshooting and our remote client so we can remotely repair many problems.
If you have any questions or would prefer to speak directly with a service technician please call
(251) 259-5800
and we will gladly assist you with your situation.




Simple printer troubleshooting

If the steps on this flow chart do not solve your problem please call (251) 259-5800 to reach our tech support.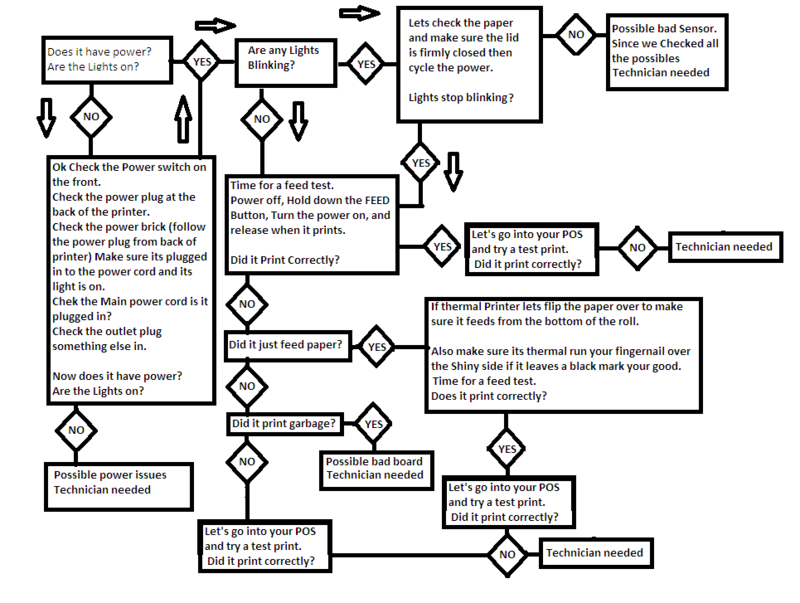 Remote Access Client
If you would like us to attempt a remote repair please download this file and then click run.
Remote Client
Once the download is complete and you have installed the remote client you will be presented with a Internet ID and a Password please provide those to the technician




PC Point-of-Sale | Cash Registers | Credit Card Processing | Website Design | E-Commerce | Computer Repair